×
Masks are required to enter the store. If you feel more comfortable with curbside service, we are still offering curbside service at this time. Just call 502-893-6624 when you arrive!
To view steps we have taken to protect customers and employees from contracting the coronavirus, click here:
Covid Prevention Steps
.
Updated Return Policy: Due to concerns over COVID-19, we are unable to accept merchandise returns at this time. (Rental returns still welcome)
As always, thank you for shopping local!
Mel Owen Music

| Band & Orchestra Store in Louisville, KY

"The staff is friendly and very knowledgeable when it comes to the instruments they sell."

"Mel Owen has been the family go-to instrument shop for decades and they always provide excellent service. Support local businesses!"

"Love this place! Always so kind and helpful. They have repaired several of my daughter's instruments, as well as provided advice and top-notch supplies. We wouldn't take her beloved saxophone anywhere else."
At Mel Owen Music, our mission is to help kids and adults grow in their love of music and music performance. We always do our best to match the needs of our customers and provide them with instruments that meet those needs. Stop in and talk to one of our knowledgeable employees and let them help you start or continue a successful music experience.
---
Eastman

640 Series
IN STOCK
A traditional style professional saxophone. The EAS640 is a free-blowing horn with a very focused big sound and precise intonation. Solid construction with comfortable hand position and extras such as adjustable palm key heights.
Rich gold lacquer finish
High F# Key
Upper and Lower Stack Adjustment Screw
Adjustable Palm Key Heights
Hand Engraved Neck & Bell
Double braced Low C, B, and Bb keys
Italian Leather Pads
Metal Resonators
Adjustable Metal Thumb Hook
Hand Hammered Bell
Blue Steel Springs
CASX600A Case Included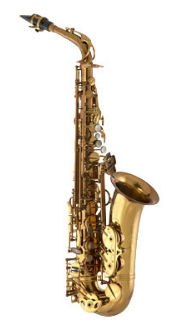 ---
Bach
Stradivarius 190S37
IN STOCK
This is the 19037 Stradivarius 50th Anniversary Model, a combined homage and celebration of the original Stradivarius models that rolled off the line in 1965. Bach has taken one of the most popular trumpet designs ever and improved upon it. The 19037 Stradivarius features a .459-inch medium-large bore combined with a one-piece hand hammered yellow brass bell with the popular #37 taper and side seam. This trumpet also features two-piece valve casing with nickel balusters and wide sculpted bracing that gives this trumpet improved resonance and tonal core that surpasses the traditional 18037 model.
This resonance, combined with improved flexibility, allows the player to play with a greater presence without working harder. Characteristic of the traditional Stradivarius trumpet, the 19037 series can perform in any situation from classical to jazz.

---