About Us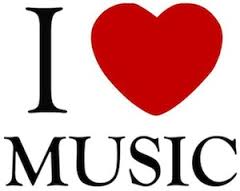 We at Mel Owen Music feel that helping kids and adults to grow in their love of music and music performance is our mission. We always do our best at helping match the needs of our customers with the instruments to meet those needs. Stop in and talk to one of our knowledgeable employees and let them help you continue a successful music experience.
Meet our family of Employees:
Karren Owen Kayse

She began her love of music & marching, playing Piccolo for the Marching Wildcats of Waggener High School, made the All-County Band and played the Flute in the Waggener High School Concert Band. She earned her Bachelor of Arts degree in Accounting from Bellarmine University. She is a past president of the Kentucky Association of School Music Dealers. She has worked beside Mel & Libby in this family business since its inception over 40 years ago. As owner of Mel Owen Music she continues the tradition of providing quality instruments at affordable prices for students of all ages. When she's not working she enjoys attending Marching Band contests and doing volunteer work.

Mark Festa

Mark is the Store Manager and an expert in Percussion performance and Orchestra Instrument repair. He is originally from Cleveland, Ohio and attended Kent State and Ohio State. He has an extensive Drum Corp background in the states as well as with England's Hartfordshire Harts. He is experienced with judging Solo & Ensemble and Marching competitions across the state. In his free time he enjoys attending concerts and playing golf. Call Mark (893-6624) with any questions on Percussion or Strings.

Scott Owen

Graduated from Morehead State University with a Bachelors degree in Music Education. Scott earned his Masters in Music Education from Eastern Kentucky University. He began his 18 year teaching career abroad in 1988 followed by teaching assignments in Ohio and Kentucky. Scott plays the Trombone and is a past member of the Memphis Blues Drum Corp and a past Instructor in the Northern Aurora Drum Corp. As a second generation Owen, Scott takes great pride in continuing the tradition of serving the folks of Kentuckiana in providing quality products and service second to none.

Melanie Dillman

Melanie began her music career at Bullitt Central High School. She participated in the Marching, Concert, Pep and Jazz Bands, as well as singing in the Concert Choir and Advanced Ensemble. She earned her Bachelor of Arts degree in Trumpet Performance from Indiana University. She has volunteered her time helping several Jefferson County schools with their trumpet sections and coordinated various instrument 'petting zoos' for new band and orchestra students. In her free time Melanie plays Trumpet in various venues in the Kentuckiana area as well as working high school band camps and teaching private & group trumpet lessons.

Wayne Wellman

Wayne received his Bachelor of Fine Arts degree from Indiana University of Pennsylvania. He has over 35 years of experience repairing brass and woodwind instruments. He is a NAPBIRT member, a certified YAMAHA technician and a graduate from the Allied Comprehensive Course in Band Instrument Repair. He is a member of the International Double Reed Society, plays Bassoon with the Louisville Philharmonia, IUS Orchestra, Bellarmine Civic Orchestra and Crossgate Players Quintet. Wayne is an expert craftsman with a keen ability to re-create obsolete parts. If your instrument is not playing to the level that you are used to, call Wayne and explain the problem.

Kristin Bellucci

Kristin is the accounts manager for Mel Owen Music. She is a classically trained pianist. She graduated from YPAS and received her Bachelor of Arts in Music from Western Kentucky University. She has over 15 years of teaching experience and specializes in beginning students of all ages.

Trevor Brown

Trevor is a graduate of Louisville Male High School. There he participated in marching band, symphonic band, and jazz band for all four years. He also participated in all county and all state bands. He completed his bachelor's of music education at Morehead State University. He currently plays in the Louisville Winds community band and teaches privately and in local schools.
Contact Us For More Information