Mel Owen Music supports the Band of America Regional Competition!
High School marching bands from throughout Kentucky, Indiana, Missouri, Illinois and Nebraska competed in one of the country's most prestigious championships – the regional for Bands of America – on Saturday night at Papa Johns Stadium. The championship was presented by Yamaha and the Repair Staff from Mel Owen Music was selected as the on-site repair team for all bands during the competition.
The regional leads up to a national competition in Indianapolis in November.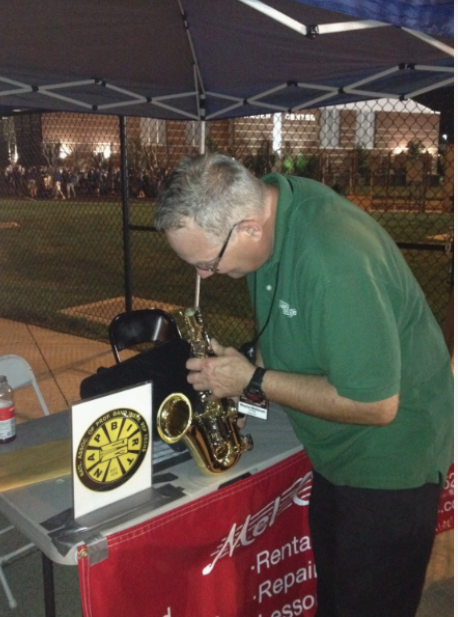 Wayne Wellman at Bands of America working on a Saxophone just before the Finals!
Contact Us For More Information