Instrument Repairs
The Repair Department at Mel Owen Music has over forty years of experience with band, orchestra and percussion instruments from overhauls to play conditions and bow rehairing.
Due to coronavirus, we are requiring that repair instruments go through a 4 day quarantine when it arrives and another 4 day quarantine after it is fixed before the customer is allowed to pick it up.
Mel Owen Music supports the Band of America Regional Competition!
High School marching bands from throughout Kentucky, Indiana, Missouri, Illinois and Nebraska competed in one of the country's most prestigious championships, the regional for Bands of America, on Saturday September 20th at Papa Johns Stadium. The championship was presented by Yamaha and the Repair Staff from Mel Owen Music was selected as the on-site repair team for all bands during the competition. The regional leads up to a national competition in Indianapolis in November.

The repair Department at Mel Owen Music has over thirty years of experience with band, orchestra and percussion instruments from overhauls to play conditions and bow rehairing.
We offer:
Free estimates
In-house repair
Original replacement parts
Fabrication of most obsolete parts
Shop hours:
Monday through Friday 10:00 AM to 6:00 PM
Email Repair questions to Wayne Wellman.
Phone: 502.893.6625 | 502.893.6624
Fax: 502.893.1393
We also repair mallets (see before and after below)!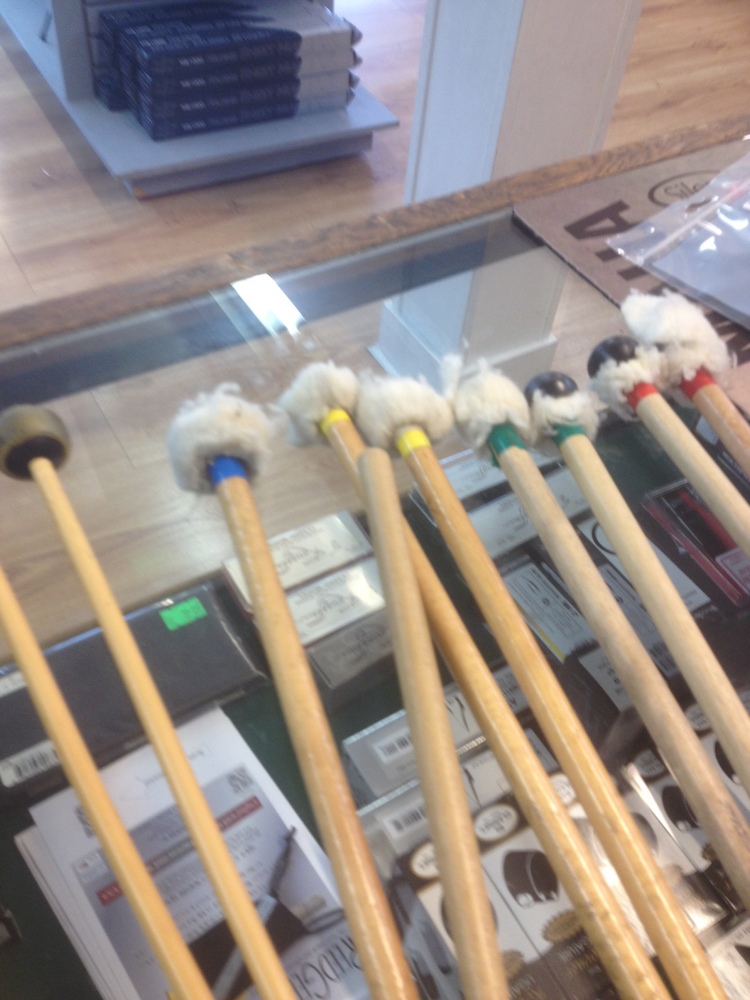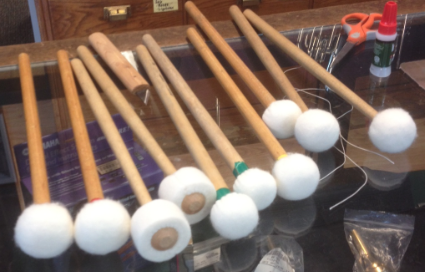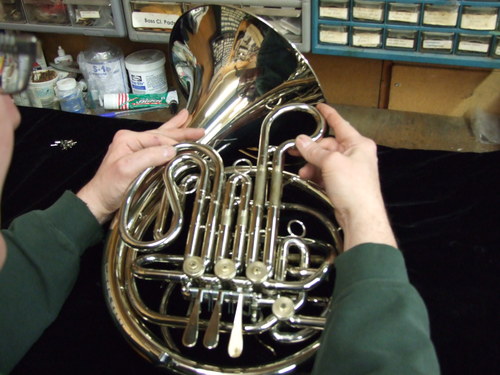 The repair tech helps ensure a musician's success from practice session to stage. Because music instruments are precision equipment, the smallest bump or ding often renders an instrument unplayable or worse: unreliable. This makes the repair technician invaluable to every musician, student to pro. A good technician supports music and music education through his/her skills and advice. It is a craft where subtlety, touch and a keen eye are prime tools of the trade. Those best at repairing band instruments consider themselves students; they never stop learning.
Common tasks our technicians perform include:
replacing worn pads and key corks
soft soldering broken braces and posts
silver-brazing broken keys
removing dents
straightening bent parts and keys
repairing/adjusting valves and casings
aligning and fitting moving parts
regulating and adjusting intricate and complex key mechanisms
restoring worn parts
replacing damaged parts beyond repair
making certain parts from scratch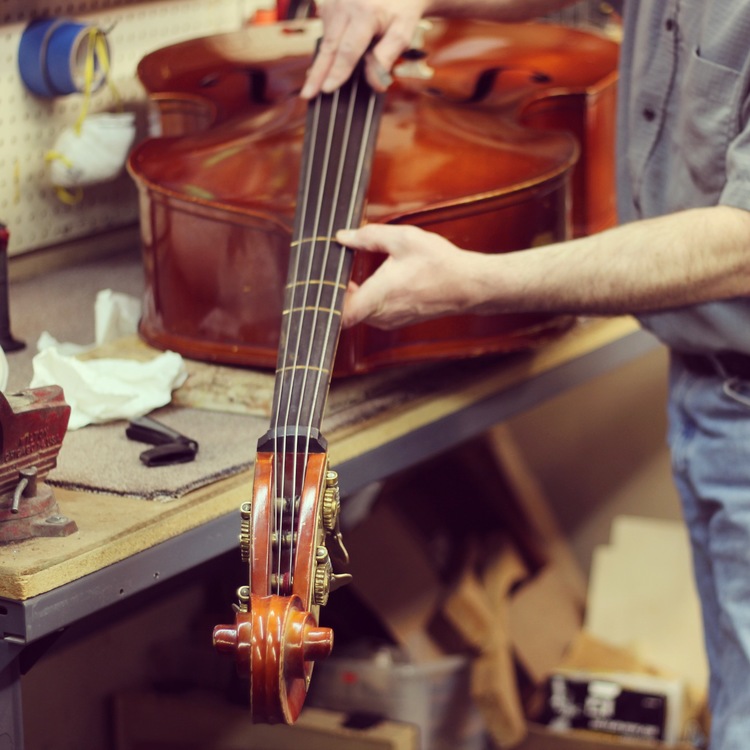 Years of experience with Orchestra Instruments has resulted in a great demand for high-quality instrument and bow repairs as well as bow rehairs. We strive to provide outstanding service at a very reasonable price. Repairs such as:
Soundpost setting
Fingerboard shaping
Eliminating buzzing or vibration
Bow Rehair and repair
Repairing cracks or breaks
Our staff takes great pride in every repair; whether it be a significant restoration or the routine repair of a student instrument.